A Place Where Your Family Can Grow and Serve
Our church teaches and preaches the Word of God. You will learn more about the Bible through our many classes and through the teaching of our Pastor, K.R. Senn. Our choir and music ministry will also help you worship God through uplifting, godly music. There's also a class for every age group taught by a knowledgeable, friendly teacher. We look forward to seeing you soon!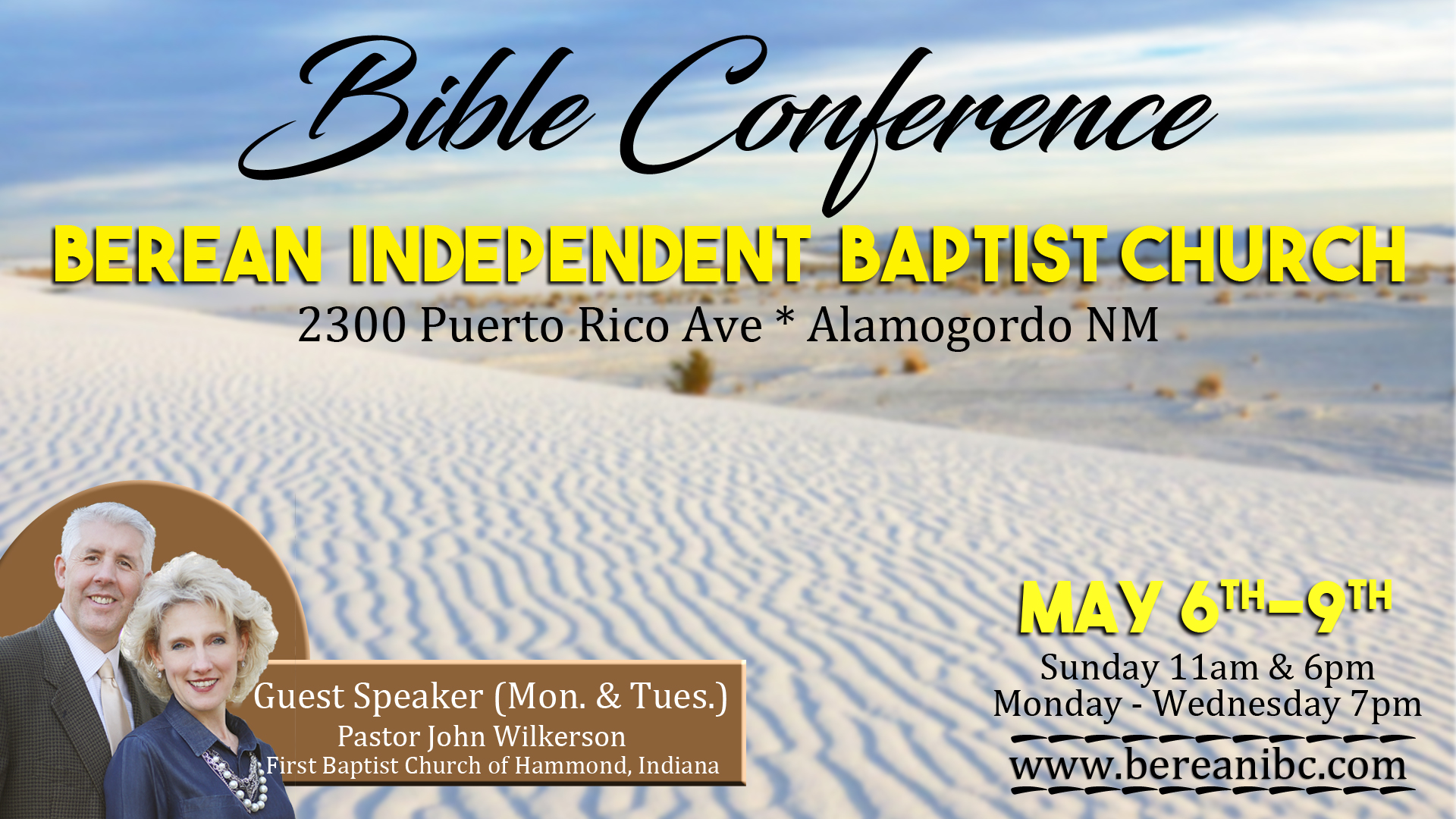 2300 Puerto Rico Ave. Alamogordo, NM 88310
Sunday School  9:45 am  Sunday Worship  11:00 am  Sunday Evening  6:00 pm  Wednesday Evening  7:00 pm
This years theme is "Determined to See Jesus! It is a journey that we have committed to take together for 2018. It is our desire to ... see Jesus in ourselves ... to have others see Jesus in us ... and to see Jesus in others!
The Bible clearly tells us that we can KNOW that heaven will be our Eternal Home, but it's a choice each of us makes. Click the link below to learn more!
We are located near Holloman AFB and we proudly minister to the many families that are assigned there.
Our Senior Saints meet several times a year for fellowship and an activity.
Our Next Generation Class is a wonderful group of young adults who have a passion to live for Christ and reach others with the Gospel!
We provide several opportunities for children at Berean. There is a Sunday School Class for every age group and a Children's Church during the 11:00 am service. On Wednesday evenings our Treasure Hunters meet.
Missions is a vital part of the overall ministry at our church. We support missionaries all around the world!
Nursery is provided for each service.